// before & after // closet
// before & after //
// before & after //
// before & after //
// before //
// after //
// after //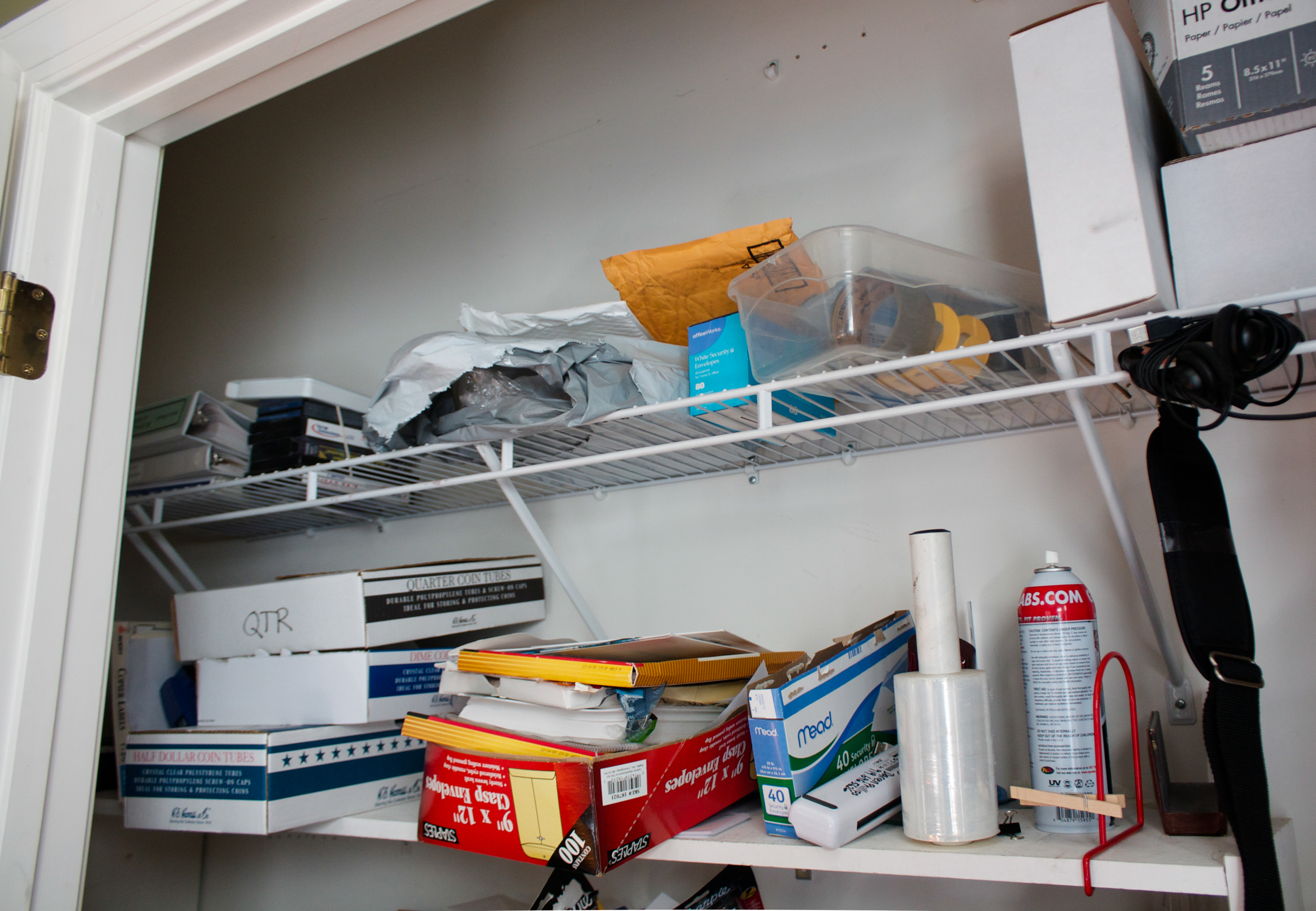 // before //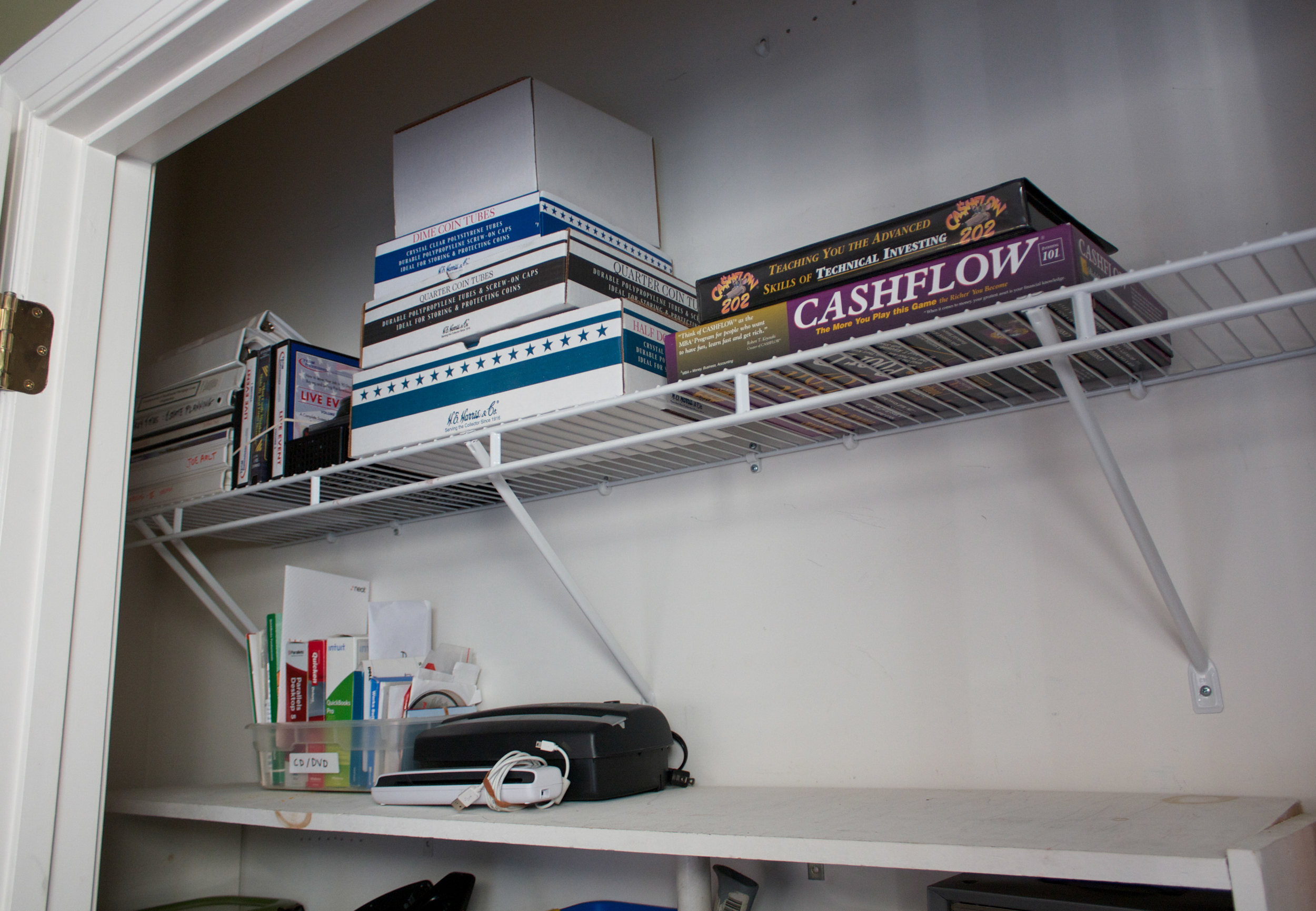 // after //
// before & after // closet
though the closet was seemingly overstuffed, by better utilizing the available space with shelf dividers & storage containers, the closet ended up with quite a lot of extra room still available, for a clean feel!
// before & after //
// before & after //
with the floor clear, the closet door can finally close! extra briefcases & laptop bags got lined up in a floor nook inside the closet.
// before & after //
we created a 'shipping station' on one shelf in the closet, with all the most often used shipping supplies organized together.
// before //
// after //
we used shelf dividers to stack printer paper, and clear containers to store extra office supplies. small amounts of office supplies went in clear containers with drawers or in an open container, for daily access.
// after //
supplies that get used less often got stored all the way to the side in the closet, which is a good way to utilize storage spots that are harder to access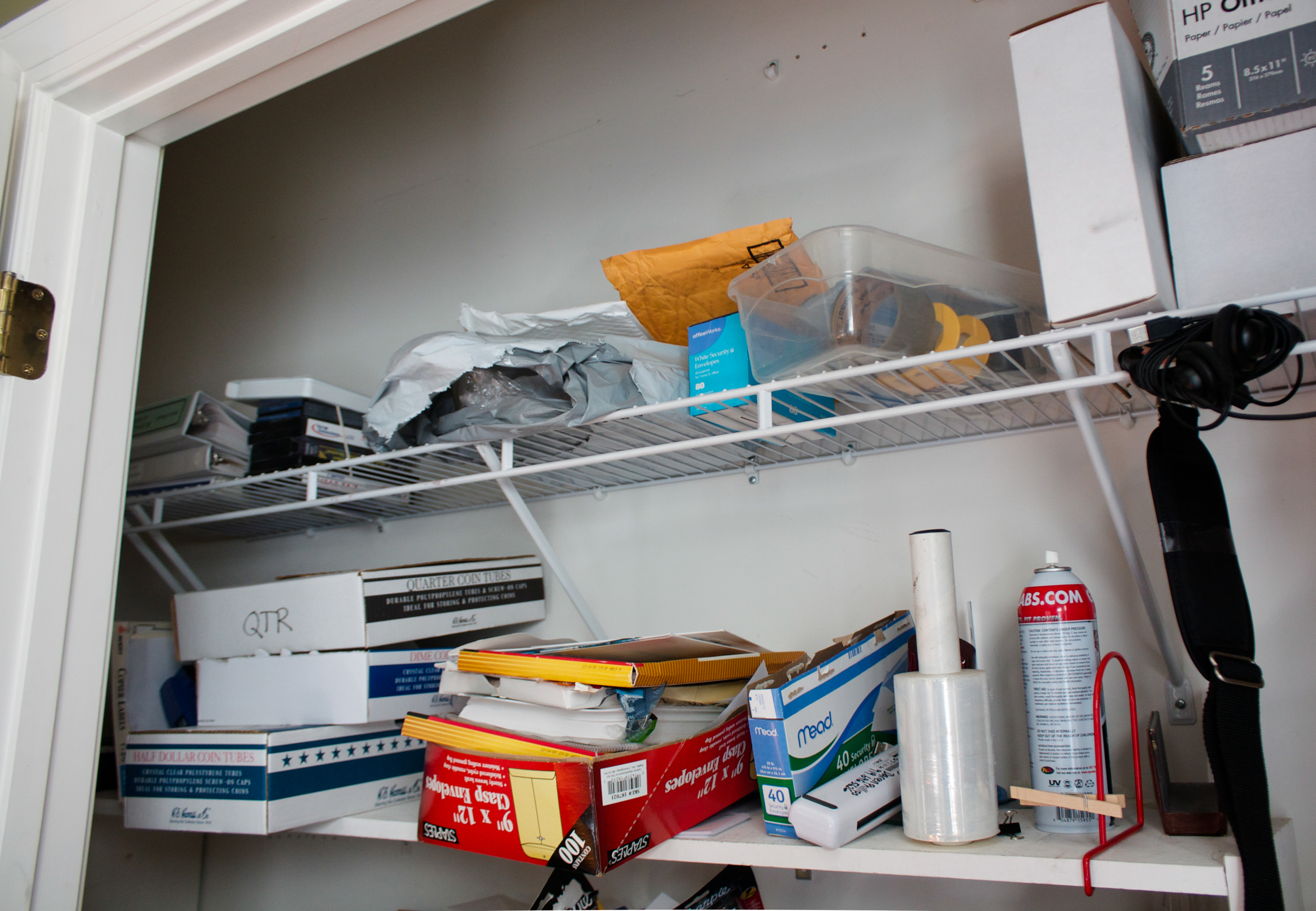 // before //
without a system in place, objects get left on any available surface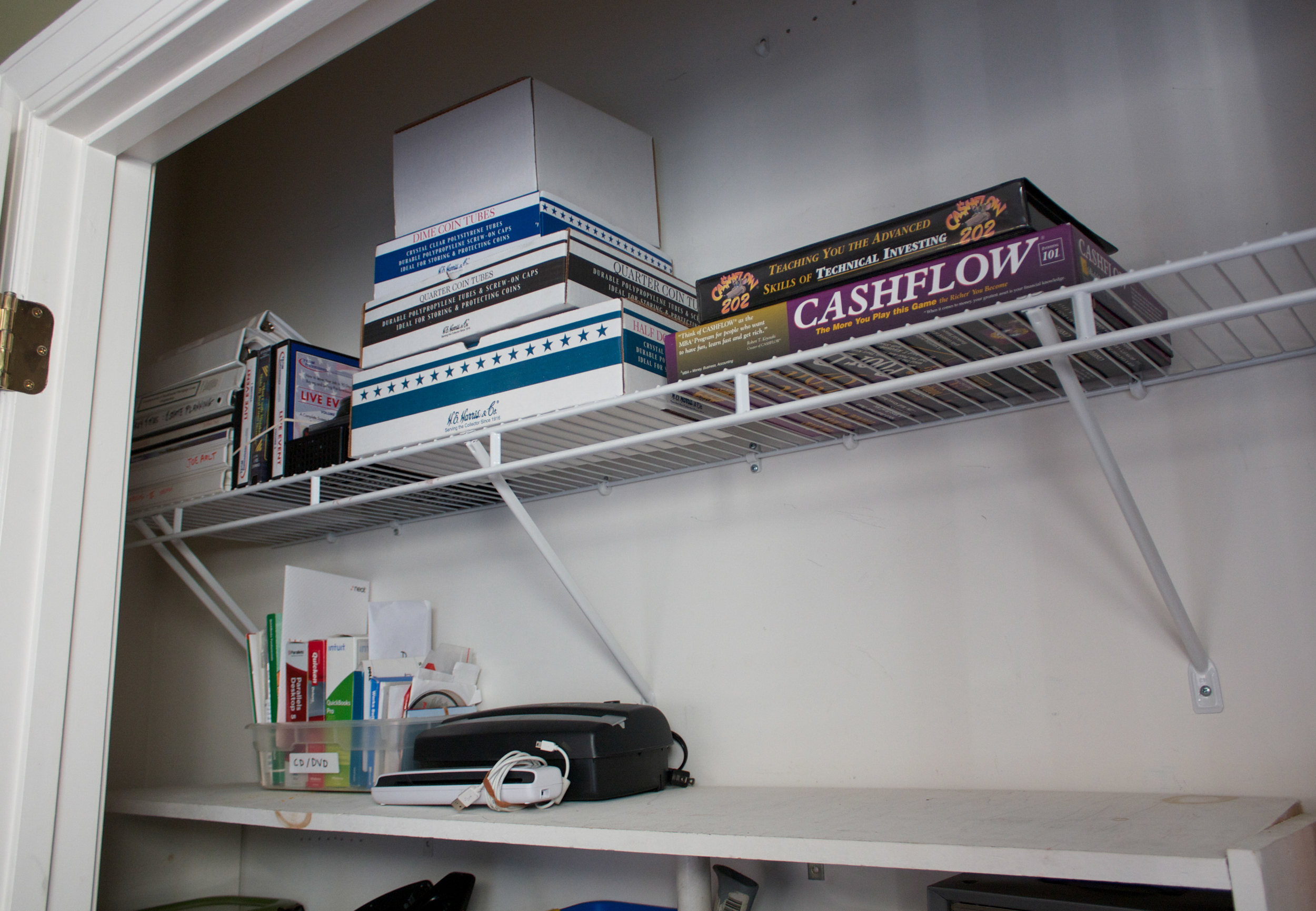 // after //
leaving a surface on the top of the bookshelf clear ensures that there can be space to pull out a storage container and access what is needed inside