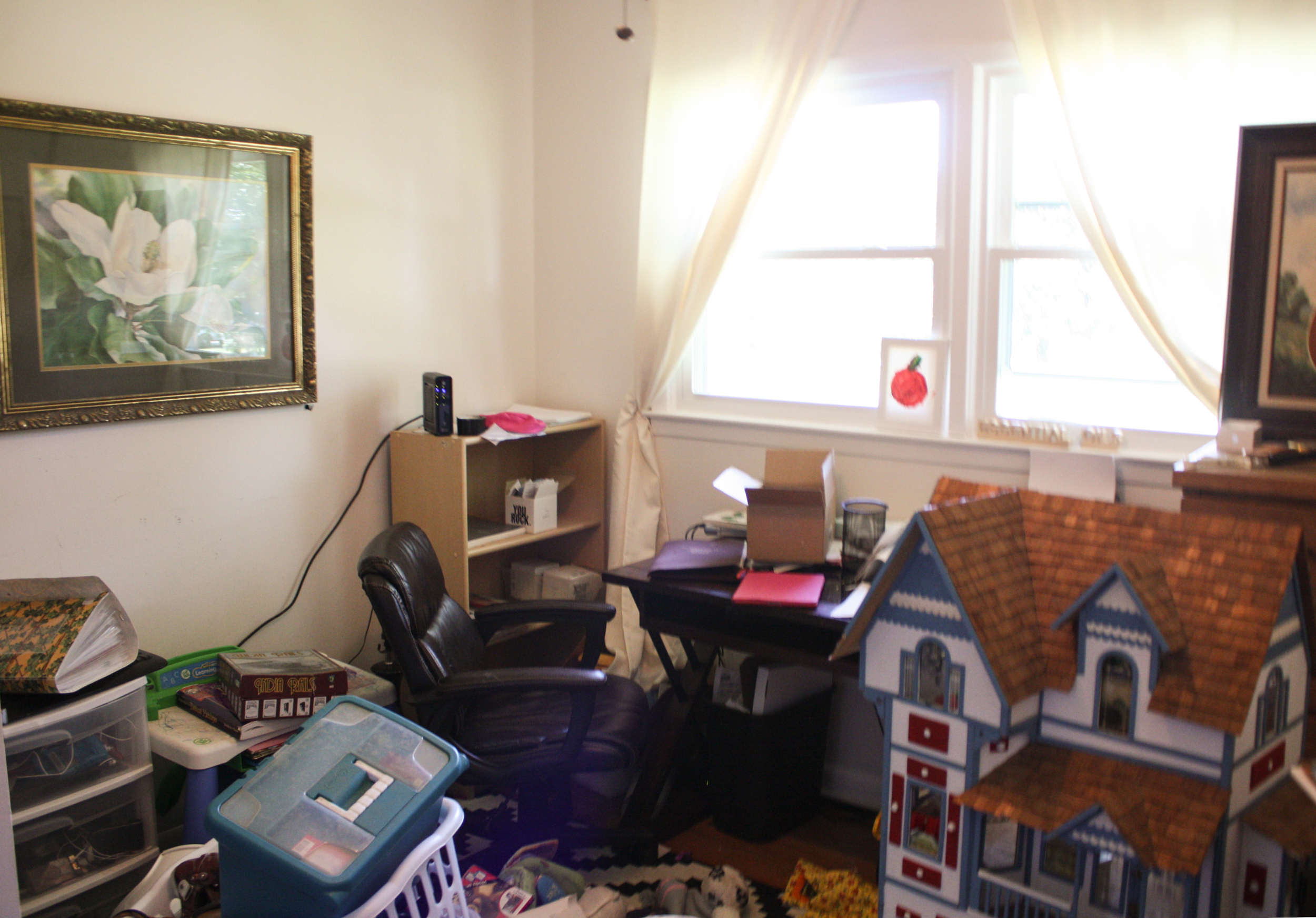 // before //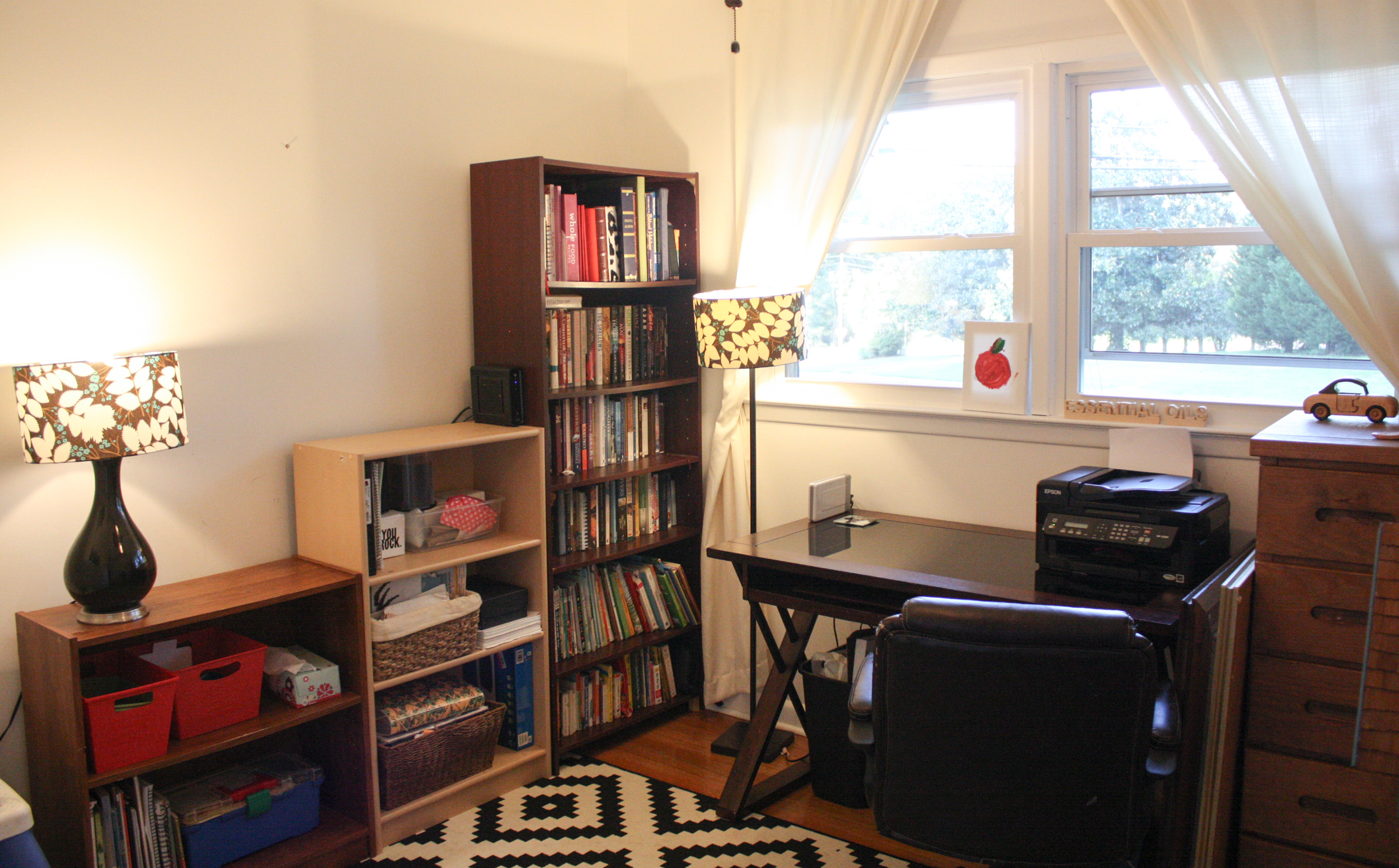 // after //
// before //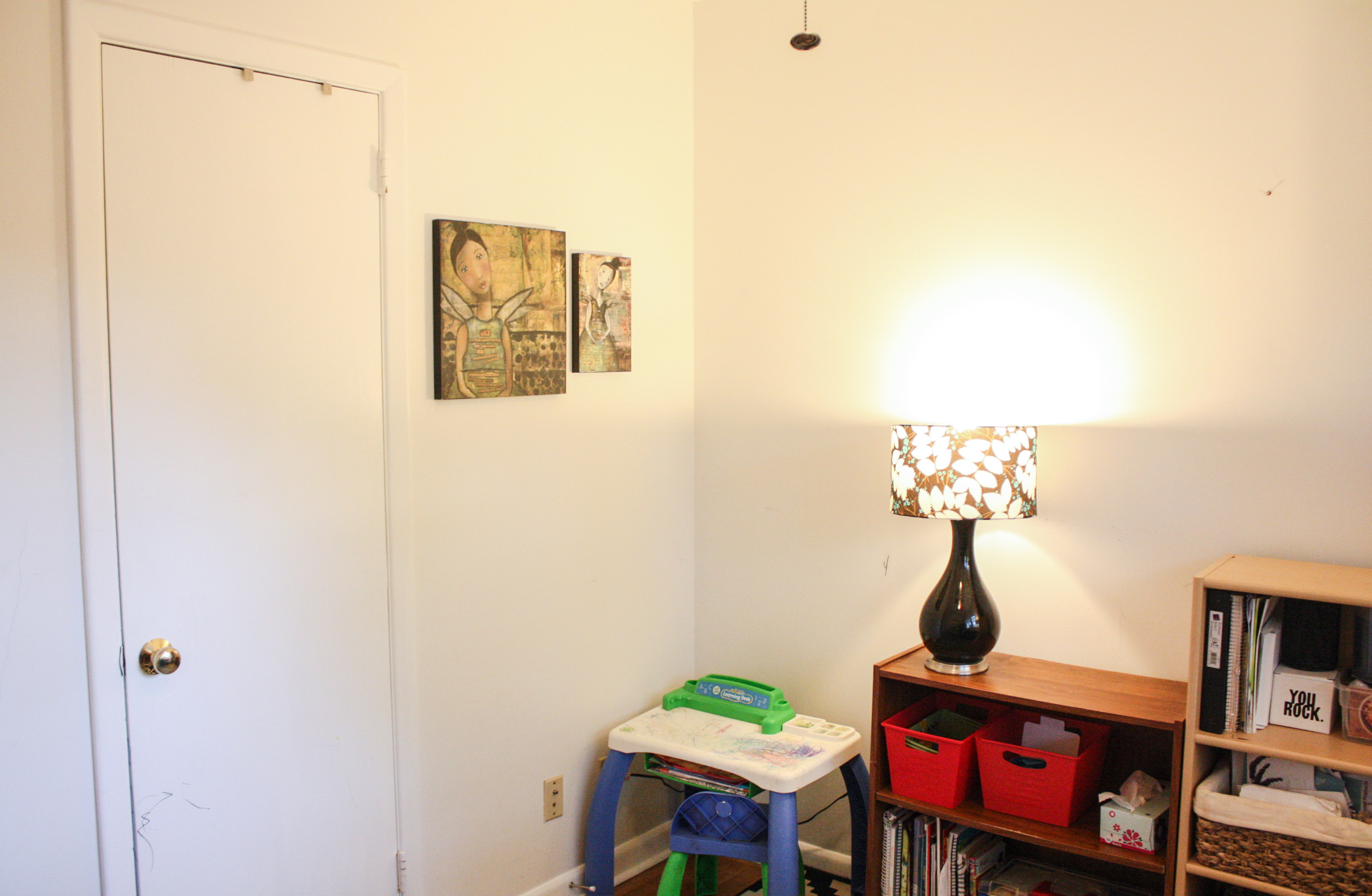 // after //
// before & after //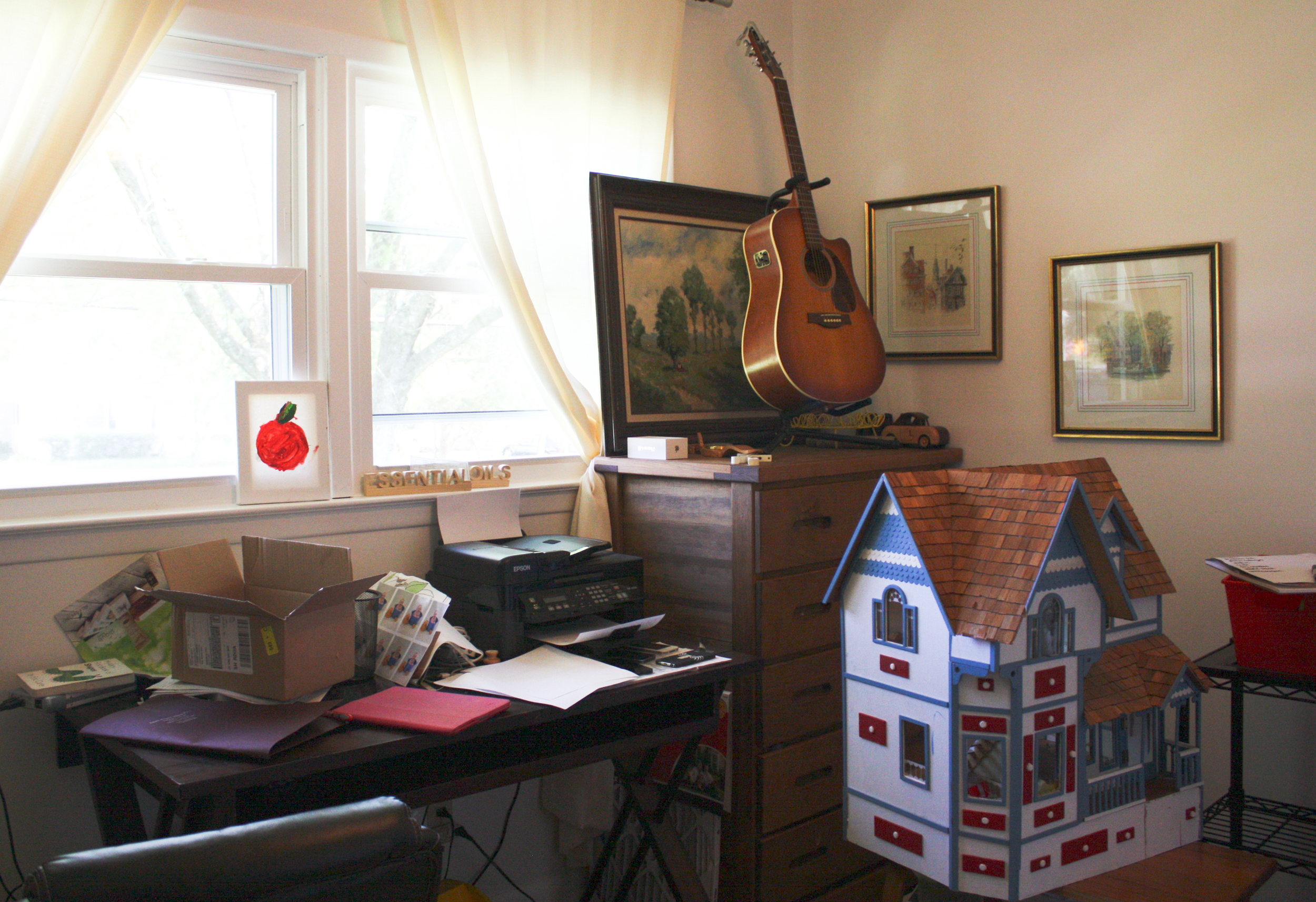 // before //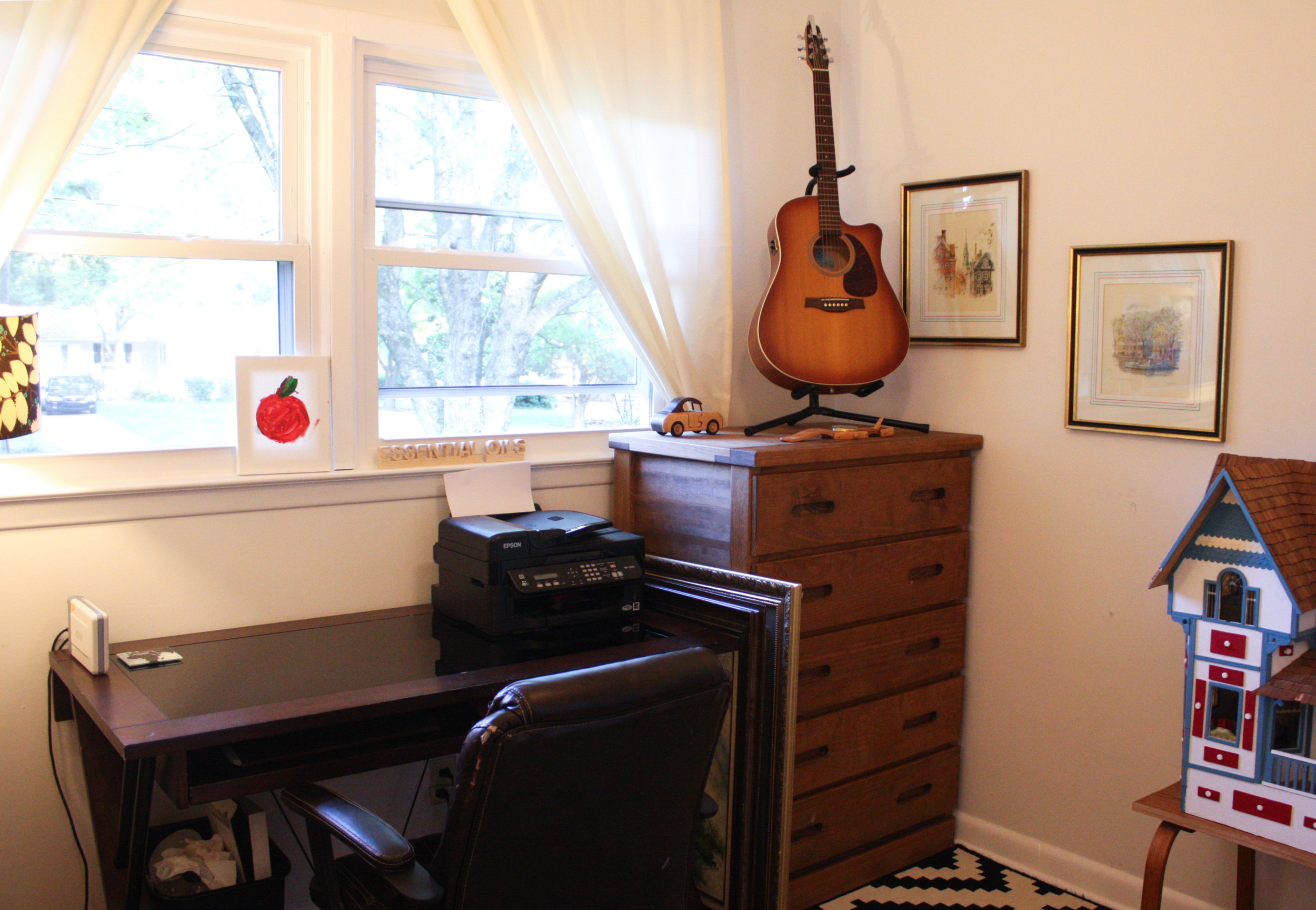 // after //
// before & after // workspace
// before & after //
// before & after //
the final product!
// before & after // homeschooling corner
the final product!
the final product // homeschooling corner
the final product // home office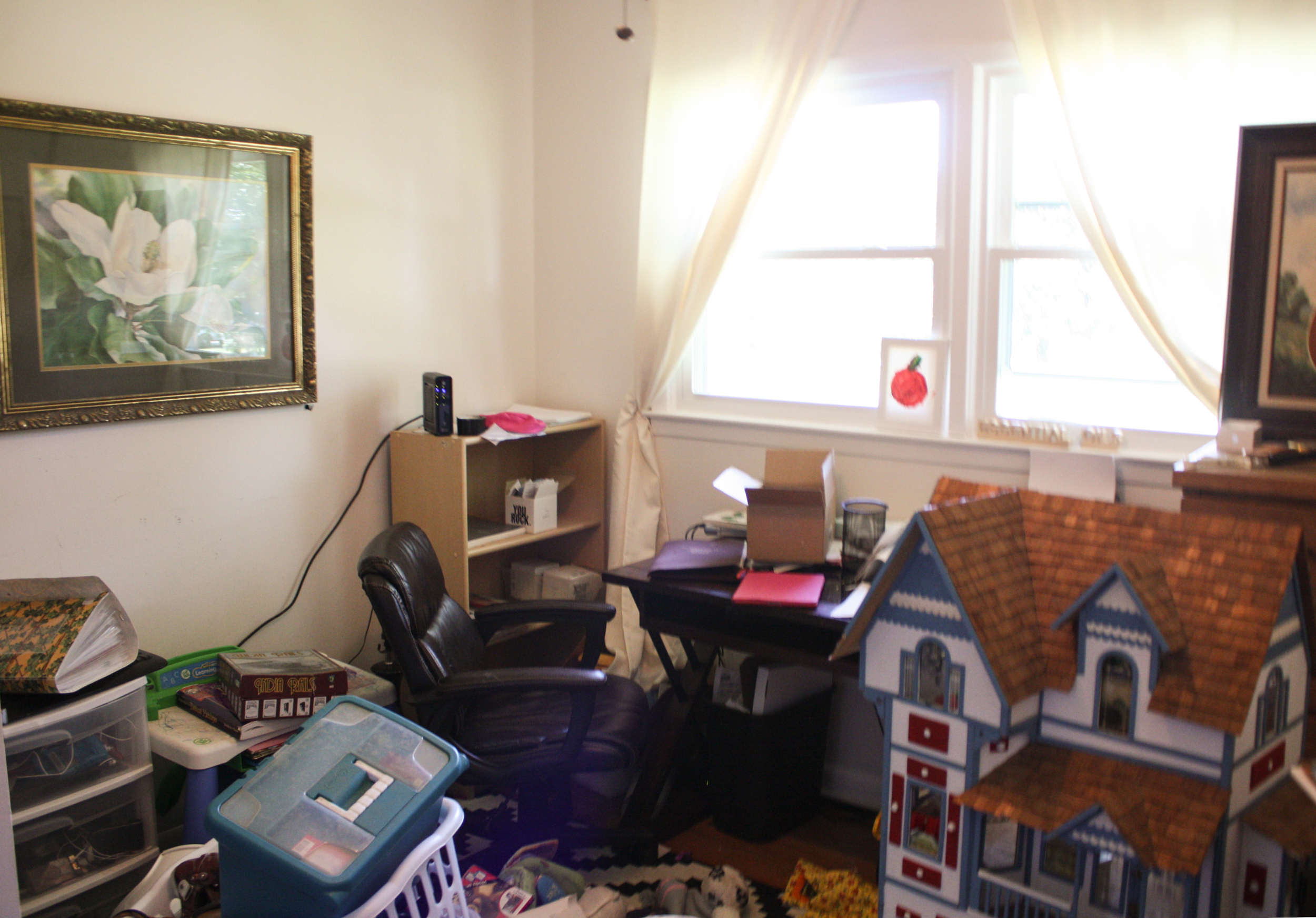 // before //
our first task: deciding on areas for functional spaces that each have a clearly defined purpose, rather than having things spread out in different parts of the room or the house.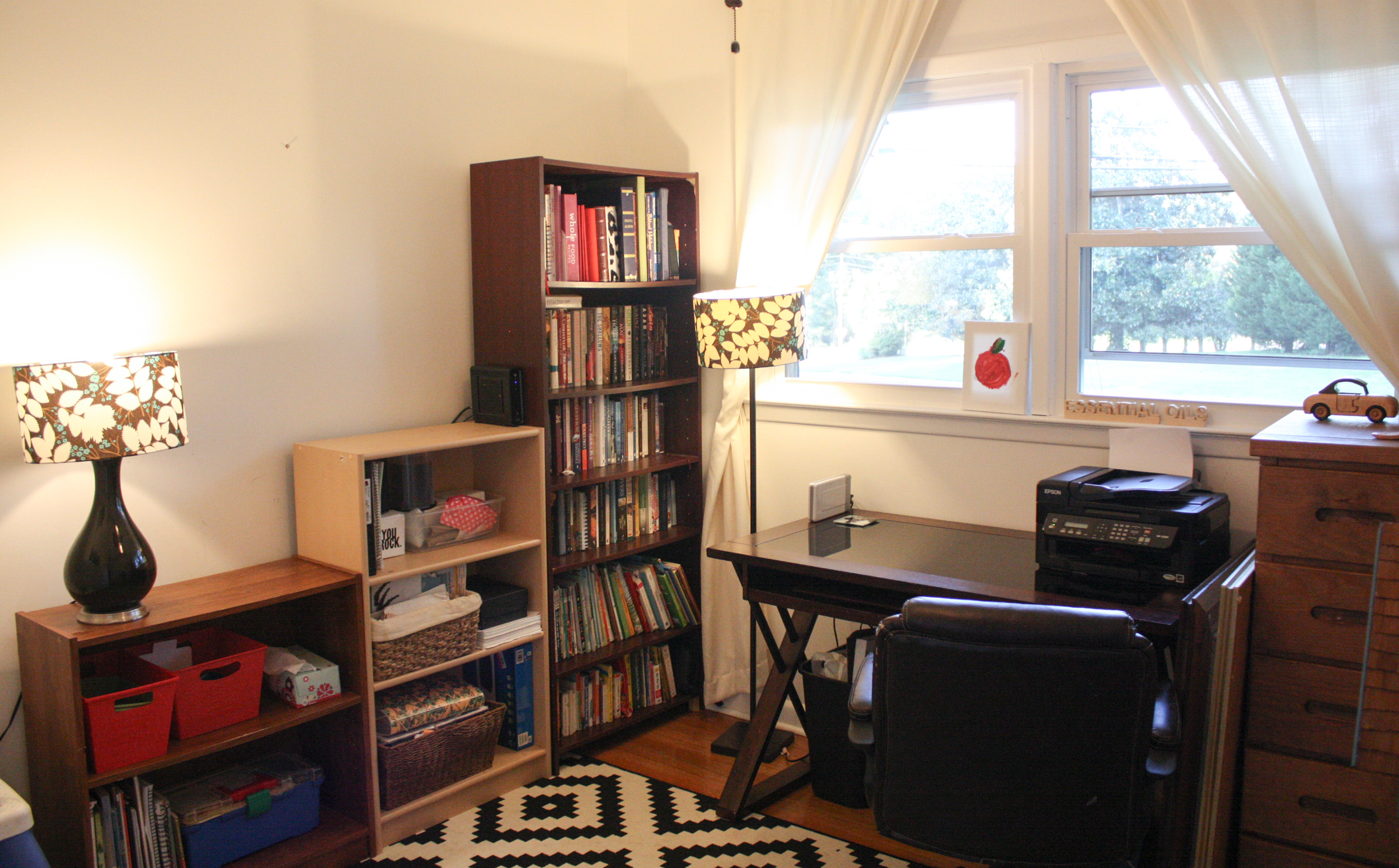 // after //
we designated the corner by the desk as an office space for mom's work, moving shelves within reach to hold supplies instead of papers being spread across the desk. the corner behind it became a homeschooling study corner, close enough for mom to simply swivel her desk chair around to use for reading time with the kids.
// before //
clutter attracts clutter! it's so easy to keep piling things in an area that's already messy. and it can build up to where it's too intimidating to tackle on your own, so get a helping hand to jumpstart the process! whether it's the moral support of a friend, or hiring professional help, having someone else there will drastically reduce the time it takes to dig all those piles!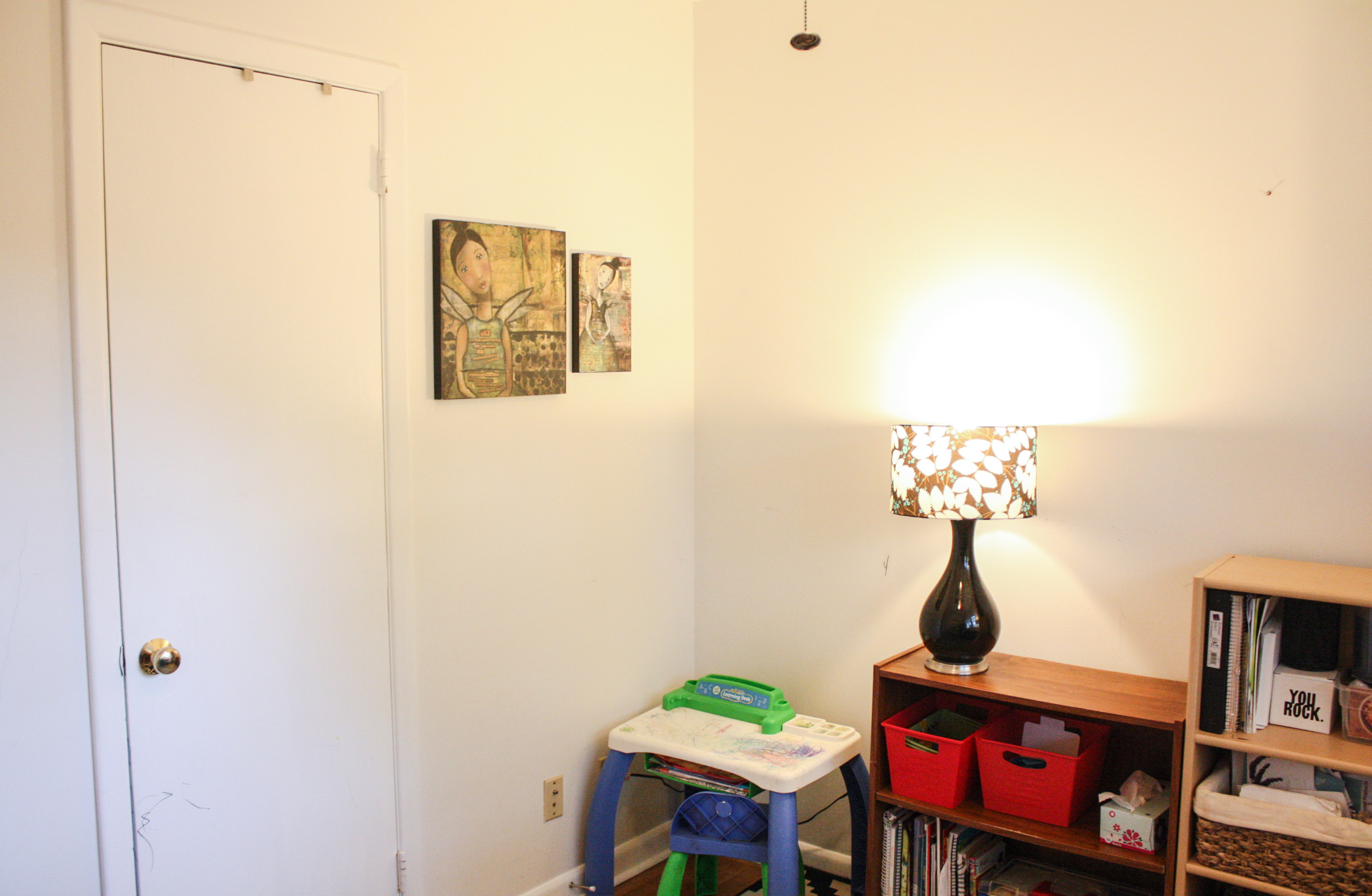 // after //
// before & after //
there were some beautiful items out, but buried in clutter they couldn't be appreciated! by clearing off space around them we created room to display a guitar, some hand-carved wooden pieces made by a close relative, and an adorable dollhouse.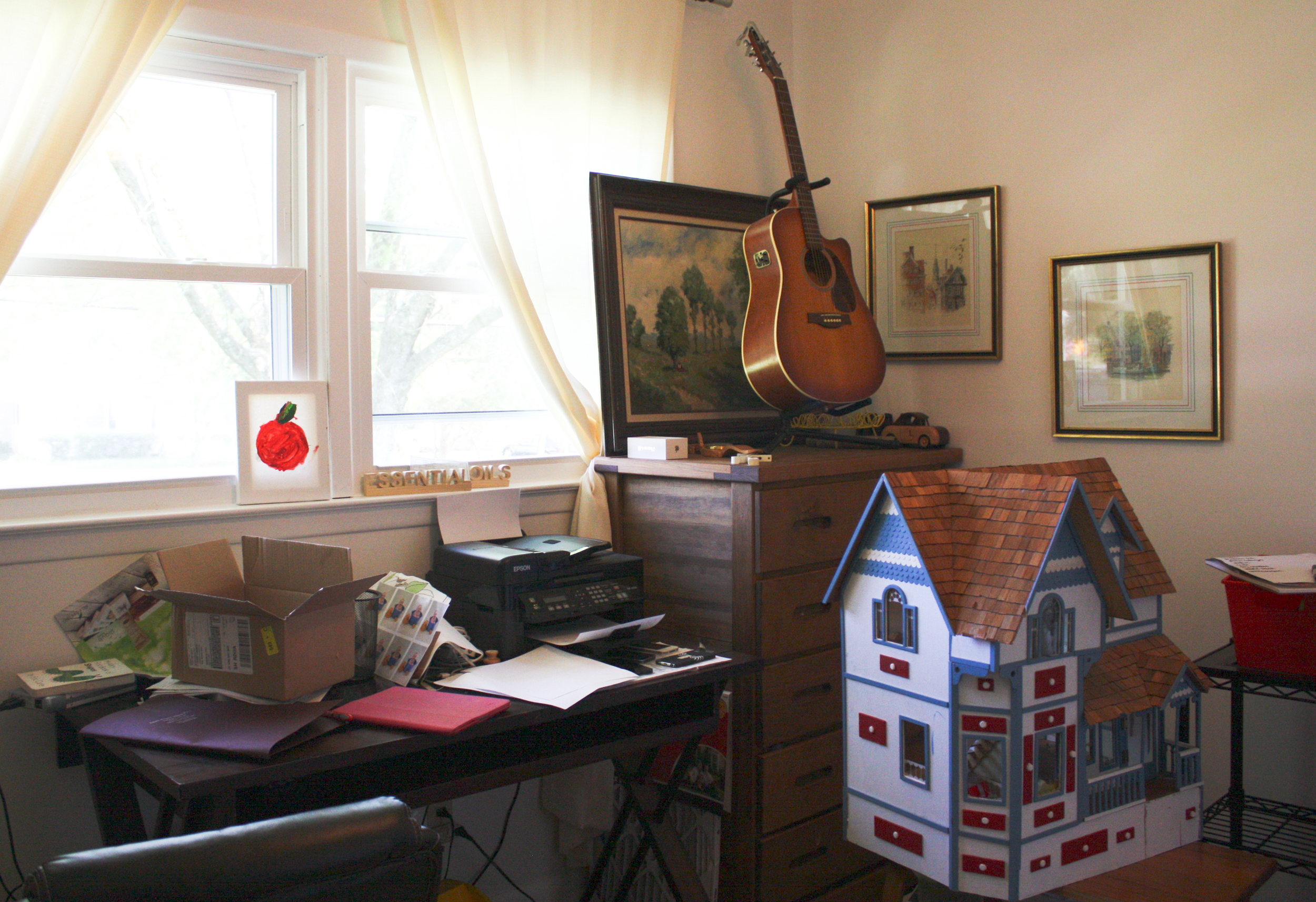 // before //
there was still much to be done to create a functional office here, but of CHIEF importance is simply clearing off the desk! an uninviting, cluttered surface is definitely going to keep you from doing the work you need to sit down to do.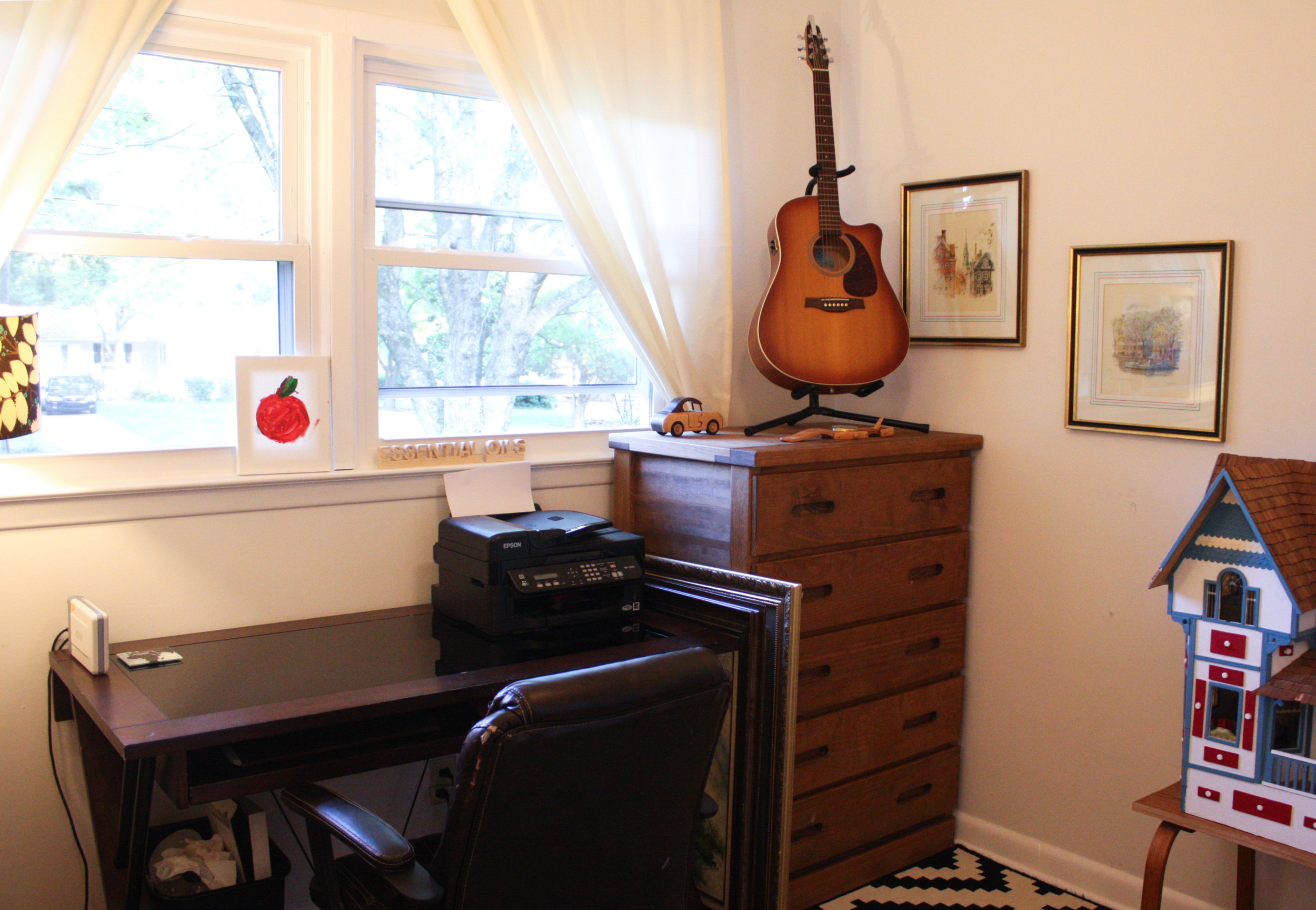 // after //
even if it's just a simple basket, file folder, or bin, designate something to be an "INBOX" for any incoming papers or items, to keep them off the main surface of your workspace.
// before & after // workspace
the desk was already perfectly placed in front of a wide window with lots of natural light, but any good workspace should also have another source of direct light, so we brought in a lamp from a different part of the house
// before & after //
another great element of the room that was previously hidden by clutter – this amazing graphic rug! figure out what your space ALREADY has that you can highlight, before you spend time & money bringing new things in.
// before & after //
"like with like!" whether that's by genre, size, color, or a mixture of the three, figure out how to group similar books in a way that works for you both functionally and aesthetically.a very preliminary sweep of the bookshelf moved the children's books to the bottom shelf where kids can reach them, a few novel series all together, and the rest by size, on the taller or shorter shelves that fit them.
the final product!
// before & after // homeschooling corner
wooden bookshelves are much nicer to look at & interact with than plastic drawers – we moved the clear Rubbermaid containers into the pantry closet where they could be functional without being an eyesore.
the final product!
the final product // homeschooling corner
the final product // home office
1
2
3
4
5
6
7
8
9
10
11
12
13
14
15
16
·
·
·
·
·
·
·
·
·
·
·
·
·
·
·
·